If you're dealing with an injury or recovering from a surgery that requires physical therapy, you're probably wondering, "How long does physical therapy take to help you recover?" Unfortunately, physical therapy varies dramatically for different injuries, so there is no simple answer to this question. However, this article will cover the physical therapy timelines for some common injuries to give you an idea of how the process works.
Physical therapy is an essential part of the recovery process for many injuries. In a typical physical therapy session, your physical therapist will assess your pain and strive to help you regain complete control of the injured body part. While extended physical therapy can be frustrating and challenging, it is an essential part of the treatment plan for many injuries.
Primal Physical Therapy is an excellent option if you're looking for physical therapy in Villanova. With a range of options, including the Bryn Mawr Sports Rehab Program, our physical therapists provide exceptional services to speed the healing process while keeping prices affordable.
What Is Physical Therapy?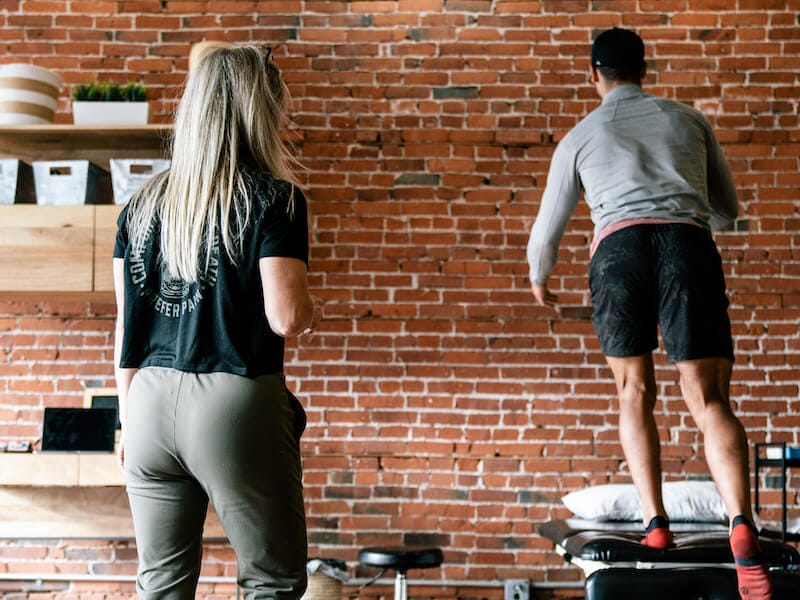 Physical therapy is an integral part of recovering from a major injury. For example, when you suffer a broken bone, torn ligament, or similar injury, you may have to keep the injured body part immobilized for an extended time to heal. Although this rest is essential to the healing process, it can also cause the muscles around it to atrophy, reducing strength and mobility.
The job of a physical therapist is to assist you in the recovery process by helping you regain full mobility in the injured appendage or body part and reduce blood flow restriction. The approach varies depending on the type of injury, but you can expect it to involve exercises to improve the flexibility and strength in the injured area. While physical therapy can be challenging, the reward of a rapid and complete recovery from your injury is well worth the effort.
How Long Is a Typical Physical Therapy Session?
While determining precisely how long it will take for patients to see results varies, the length of the appointments themselves is relatively consistent. You can expect a typical physical therapy session to last around an hour and remain steady throughout the program. However, your first physical therapy session may last longer, as your physical therapist will want to explain the program, assess where you are in the healing process, and determine if you need pain relief.
How Long Does Physical Therapy Take to Work?
Many factors contribute to determining the amount of time physical therapy takes to work including which body part is injured and the patient's healing rate. However, the following sections will provide general timelines for a few common injuries based on our experience with physical therapy in Haverford, PA.
How Long Does Physical Therapy Take for a Broken Leg?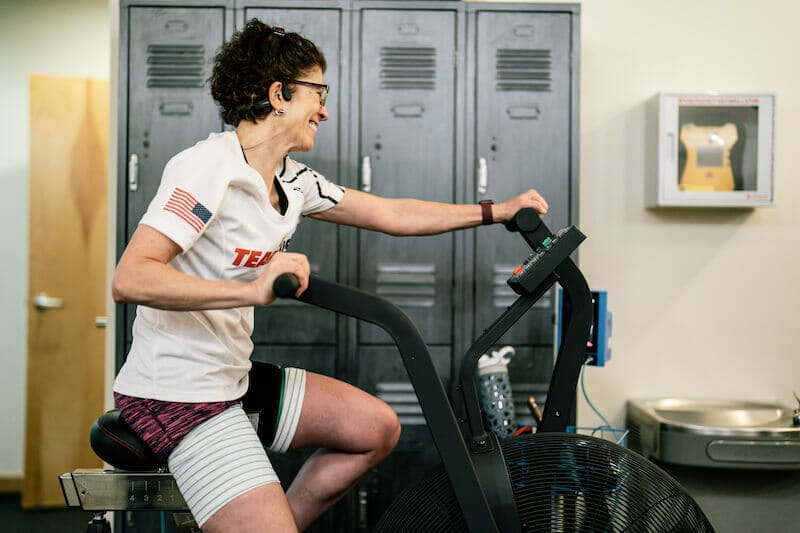 While the answer to "how long does physical therapy take for a broken leg" can vary based on several factors, the average recovery time for a broken bone with physical therapy is six to eight weeks. However, your approach to recovery is essential, particularly because it can be challenging to keep weight off your leg for such a long time.
A physical therapy program can benefit patients dealing with a broken leg in multiple ways. First, because these injuries require doctors to apply a cast or boot to the area, physical therapy plays an essential role in restoring mobility once the cast is off. Working with a licensed physical therapist to develop and follow a home exercise program can also speed the recovery from a broken leg considerably.
How Long Does Physical Therapy Take for a Pulled Muscle?
If you pulled a muscle in your arm, leg, or anywhere else on your body, the chronic pain can be truly debilitating. While some muscle strains or tears require surgery, physical therapy can also be highly effective in treating these injuries.
Depending on the grade of the strain, physical therapy can help you fully recover within a few weeks. However, patients with severe strains may need long physical therapy to return to typical activity.
How Long Does Physical Therapy Take for a Sprained Ankle?
Like several other injuries on this list, the physical therapy timeline for a sprained ankle depends heavily on the extent of the sprain. Patients can fully recover from minor sprains with only two to three weeks of treatment, while more severe sprains may require months of physical therapy. Either way, the team at Primal Physical Therapy will ensure you make a full recovery from your ankle sprain and return to your routine as quickly as possible.
How Long Does Physical Therapy Take for Lower Back Pain?
While back pain can be challenging to diagnose and treat, physical therapy can make a significant difference for patients dealing with this issue. For lower back pain, the most common physical therapy timeline is four weeks, after which patients can reassess their pain levels and decide if they want to pursue other options. However, for a firm answer to "how long does physical therapy take for lower back pain?" you'll need to consult your doctor about the recovery time they expect.
How Long Does Physical Therapy Take for a Herniated Disc?
A herniated disc is a frustrating ailment, as every movement you make can trigger intense pain. This condition occurs due to strain, so rest is an essential part of the treatment plan for a herniated disc. However, once you start to heal, physical therapy can also help speed your recovery and reduce chronic pain.
Unfortunately, the answer to the question, "How long does physical therapy take for a herniated disc?" is more complicated than it might seem. The recovery time for these injuries varies widely, so physical therapy programs can range from two to eight weeks.
Choosing the Right Physical Therapist Makes a Difference
When dealing with a significant injury, it's essential to work with medical professionals you can fully trust. The physical therapists at Primal Physical Therapy are experts in their field and treat every patient with kindness and respect. When you choose Primal Physical Therapy, we'll work together to ensure you can return to the activities you love.
We understand that dealing with an injury is frustrating, and we hope the information in this article helped you better understand the recovery process. While it's challenging to provide an exact answer to the question, "How long does physical therapy take?" you can have complete confidence that the team at Primal Physical Therapy will get you back on your feet as soon as possible. For answers to other questions like what to wear to physical therapy, please call us or explore our website.
If you need treatment from a licensed physical therapist in Radnor, PA, Primal Physical Therapy is here to help. Our team has experience assisting patients with various medical conditions and surgery recoveries.
Primal Physical Therapy is ready to help you progress toward full recovery. Call or schedule a consultation today!