Specialized Physical Therapy in Wynnewood, PA, is now within your reach at Primal Physical Therapy. We're dedicated to helping you achieve functional, purposeful, and efficient movements tailored to your needs and goals. Located near Wynnewood, PA, our expert team offers advanced techniques and exercises for recovery and injury prevention. 
Give us a call at 267-354-0133 –– your path to a healthier, more active life starts here.
Comprehensive Physical Therapy Services Near Wynnewood, PA
Located near Wynnewood, PA, we offer comprehensive physical therapy services tailored to your unique needs and goals. Our focus on functional, purposeful, and efficient movements sets us apart, ensuring a path to recovery that resonates with your lifestyle.
Dry Needling
Dry needling is a specialized therapy that utilizes a solid filament needle to target musculoskeletal deficits. By focusing on specific trigger points, this treatment can alleviate pain, enhance mobility, and normalize muscle activation patterns. It's a valuable tool for reducing discomfort and tension, often resulting in immediate improvements in range of motion.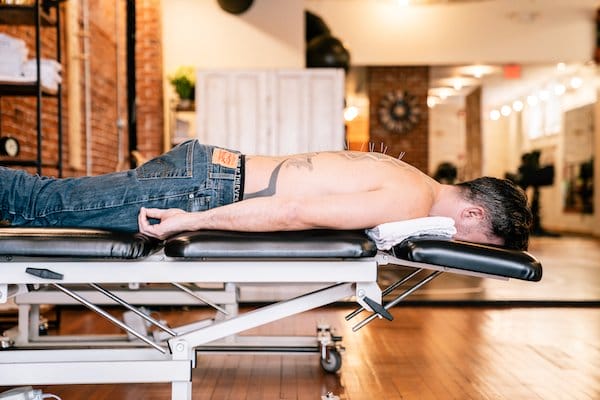 Running Gait Analysis
Running gait analysis is a comprehensive method to identify factors contributing to injuries in activities like running or walking. By examining every aspect of the gait cycle, our therapists can pinpoint critical limitations in range of motion or strength. This personalized analysis helps find and correct unique limitations, significantly improving gait and mechanics.
Movement Analysis
By analyzing movement, our therapists can address the root cause of the problem rather than merely treating symptoms. Movement analysis is scientifically driven and tailored to individual needs, ensuring that the therapy is meaningful and effective.
Blood Flow Restriction
Blood flow restriction (BFR) therapy involves the intermittent occlusion of venous blood flow during exercise. This innovative treatment allows patients to exercise under lower loads while benefiting from higher-load activities.
BFR mainly benefits athletes recovering from injuries or patients needing post-operative physical therapy, promoting healing without excessive strain.
Laser Therapy
Laser therapy is a cutting-edge treatment that uses light to accelerate the body's natural healing processes. By stimulating cellular activity, it facilitates the healing of muscles, tendons, bones, and joints. Our advanced Class Four Laser technology ensures safe and effective treatment, even over areas with open wounds.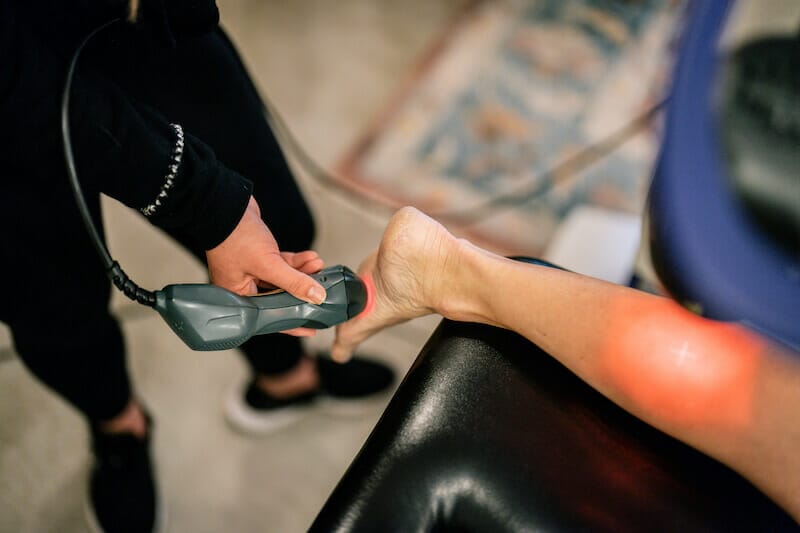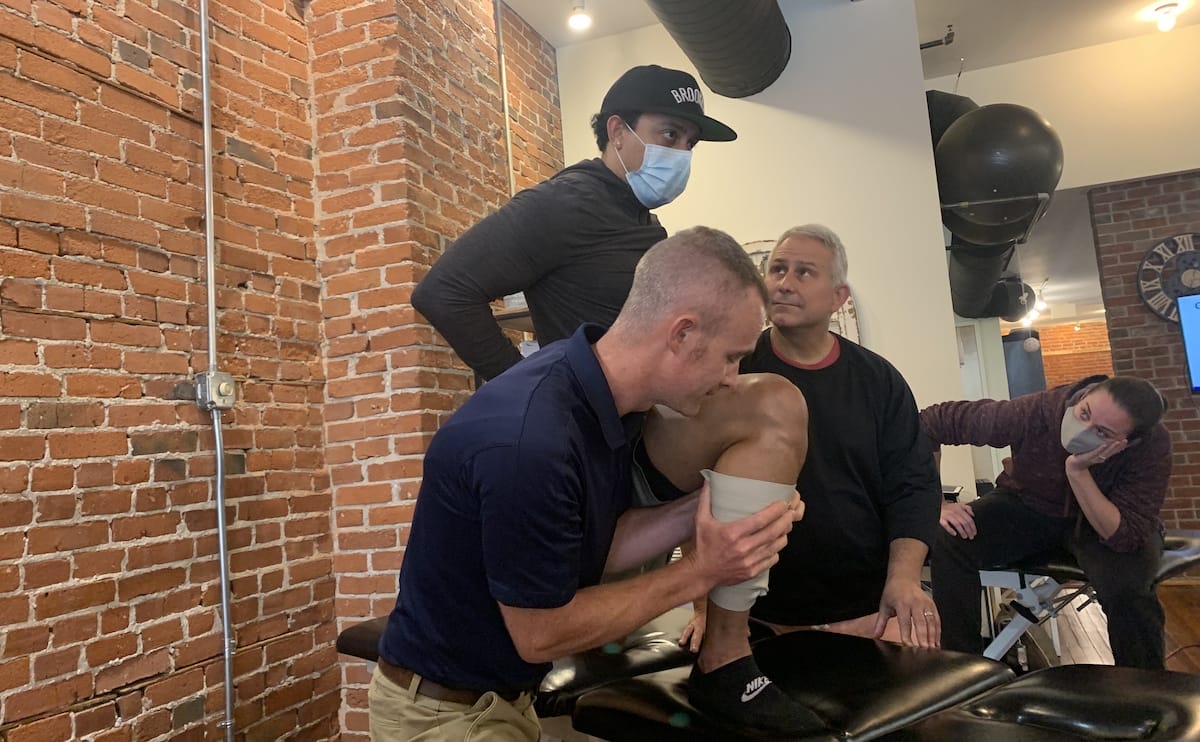 Sports Rehab
Sports rehab at Primal Physical Therapy is tailored to each athlete's unique needs. Recognizing that no two sports injuries are the same, we create customized rehab programs based on evidence-based practices. This approach considers factors predisposing athletes to injury and maximizes recovery, ensuring that each athlete receives personalized care.
Golf Swing Analysis Treatment
Our Golf Swing Analysis Treatment restores precision in body movement and golf swing. Conducted by our TPI Medical Level 2 Certified Physical Therapist, this evaluation and treatment approach focuses on improving fundamental training and preventing overuse.
Foundation Training
Foundation Training is a holistic movement practice that teaches the body to support itself naturally. By combining powerful movements, intentional poses, and conscious breathing, this program activates the muscles in the posterior chain.
Meet our Physical Therapists
Our team is excited to meet you at our new Bryn Mawr location!
Getting Started with Physical Therapy In Wynnewood, PA
Embarking on a journey toward physical well-being is a significant step, and at Primal Physical Therapy, we're here to guide you every step of the way. Our process is designed to make you feel comfortable, informed, and empowered. Here's what you can expect:
Understanding Your Needs:

Discuss your medical history, challenges, and goals thoroughly.

Physical Examination:

A comprehensive evaluation to assess mobility, strength, balance, and other vital factors.

Clear Communication:

An explanation of findings, ensuring you fully understand your condition and the proposed treatment.

Collaborative Decision Making:

Working together to decide the best course of action that aligns with your preferences and lifestyle.
Embrace a Healthier Future with Primal Physical Therapy
Discover a new world of wellness and mobility with the finest physical therapy near Penn Valley, PA. At Primal Physical Therapy, our diverse range of innovative services –– from advanced treatment techniques like dry needling and movement analysis to specialized sports rehab and postural correction programs –– help you live your life to the fullest. 
Book an appointment today and embark on your journey to a life with greater movement and freedom.